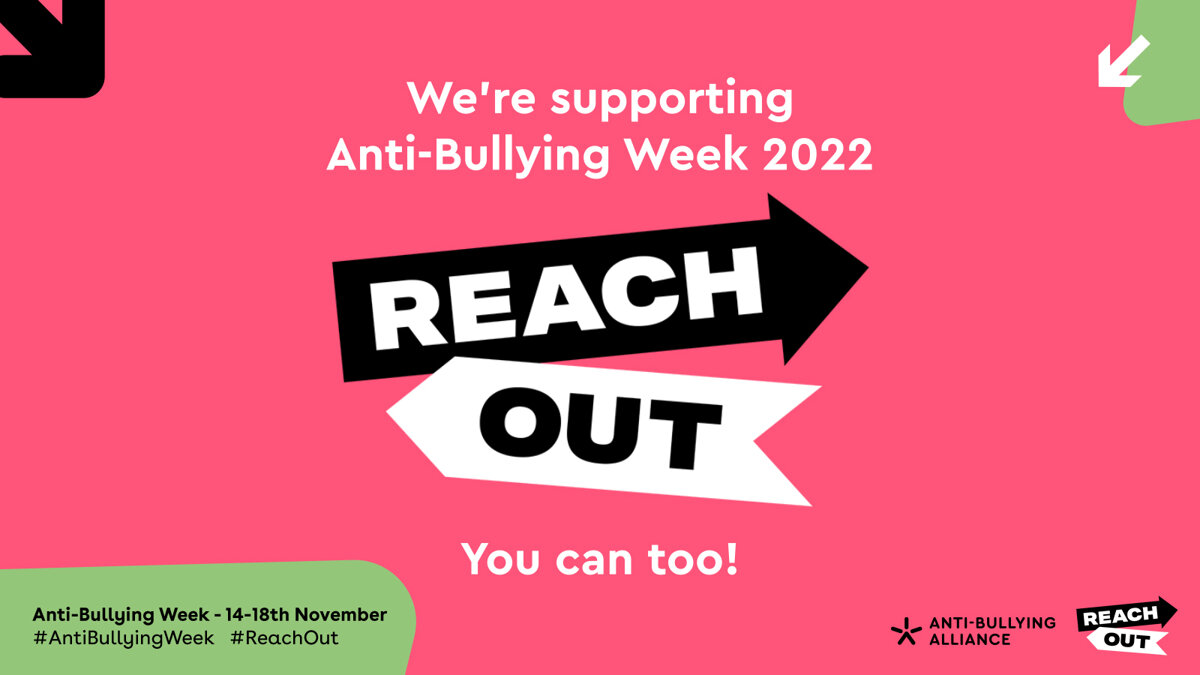 This week is Anti-bullying Week, and this year, the emphasis is on reaching out.
Anti-bullying Week is organised annually by the Anti-Bullying Alliance (ABA), and is aimed at countering the damaging effects that bullying has on so many of us.
Currently, Melksham Oak Community School has a comprehensive framework in place to prevent and counteract bullying, but for this week, we thought we'd follow the example of the Anti Bullying Alliance, and place the emphasis on the positive actions we can all take, in school and elsewhere, to improve our social environments.
The organisation is giving out the following call to action:
"Whether it's in school, at home, in the community or online, let's reach out and show each other the support we need. Reach out to someone you trust if you need to talk. Reach out to someone you know is being bullied. Reach out and consider a new approach."
"From teachers to parents and influencers to politicians, we all have a responsibility to help each other reach out. Together, let's be the change we want to see. Reflect on our own behaviour, set positive examples and create kinder communities."
"It takes courage, but it can change lives. So, this Anti-Bullying Week, let's come together and reach out to stop bullying."
Although this week is an opportunity for us to focus and address the issue of bullying, we would like to reassure parents, pupils, and staff that every effort is being made throughout the year to make our school a safe, enjoyable, and bullying-free environment. You can read our full anti-bullying policy on the school information section of our website.