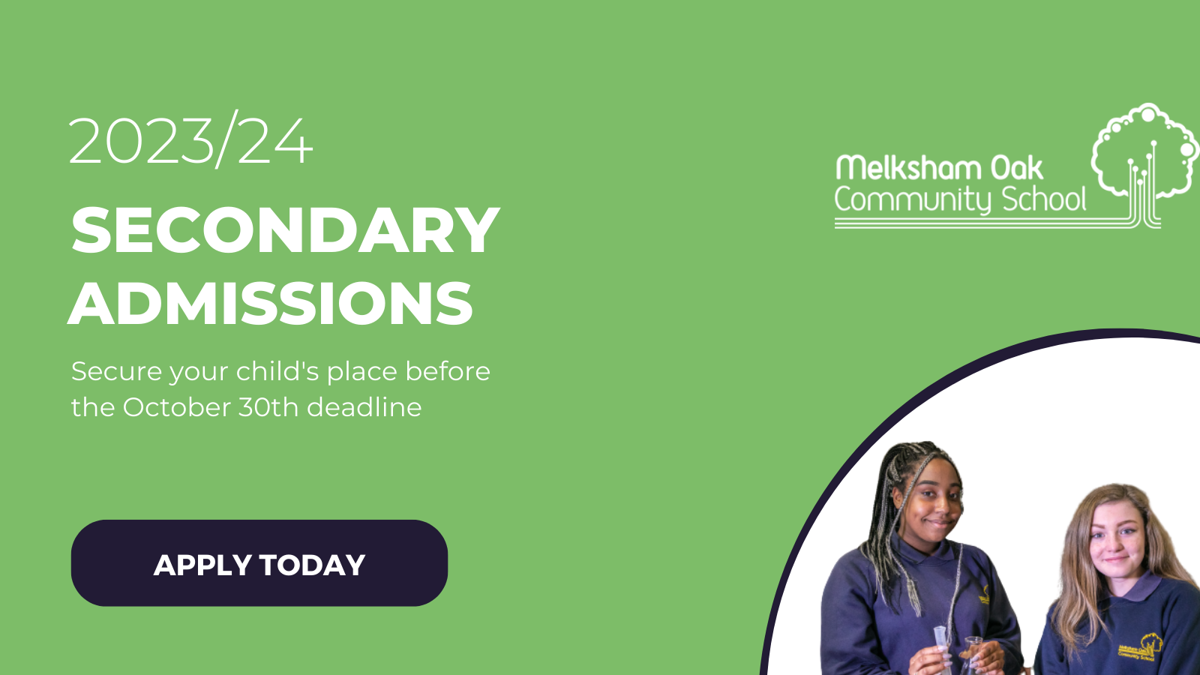 For those who've just started year 6, it is time to start thinking about the transition to secondary school. This can often be a nervous experience so we have put together some information on Melksham Oak Community School to help you decide the right school.
MOCS stands by our core values to ensure that all of our students fit in equally. These values include:
Respectourselves, each other, our school, and our community
Have theAmbitionto achieve great things
TakePridein everything you do
At our school, we value the diverse ethnic backgrounds of all pupils and families and undertake a variety of events and lessons to celebrate these.
We are incredibly proud to be able to provide such a fantastic range of facilities for our pupils. Spacious classrooms and an incredible range of sporting areas such as tennis courts, climbing walls, and cricket nets give every student ample opportunity to follow their passion.
The deadline for secondary applications for September 2023 is 31st October 2022. To guarantee your child a place at our school, please apply here: then the time to apply is fast approaching. Melksham Oak Admissions Page